Biophilic Biodiverse City
At a time when all of biodiversity is under pressure world wide, it is clear that all possible measures must be taken to protect it: from fighting climate change to boosting wildlife preservation, restricting urban sprawl and habitat incursion, to eliminating pollution, pesticides and insecticides, and replacing monocultural, industrial agricultural practices with complexer, organic, non-invasive crop production.
Survival rates in global habitats are dropping too fast, and the worldwide climate systems must be stabilised to halt this loss. But we can also do much more locally, today, to make the environment far more habitable and amenable to species vitality. The role of cities, buildings and infrastructure becomes paramount in the quest to enriching habitats and shelter for all species, from mammals to birds, fish, insects, and to microorganisms, by providing ample and natural green space, green roofs, habitable facades and balconies, permeable streets and sidewalks, open and regenerative water bodies - and, as a most fundamental of all conditions: 100% renewable energy systems.
LISD Berlin stands for ensuring that all of its urban design and planning projects are biophilic, biodiversity enhancing, habitat securing and shelter providing - along with adhering to the very highest of water sensitive urban design principles and relying only on sun, wind, water and thermal systems symbioses for energy supply.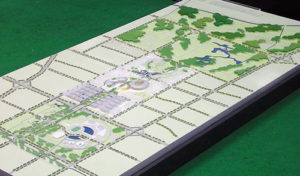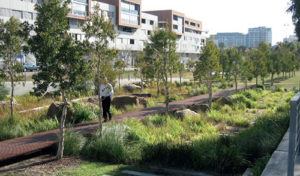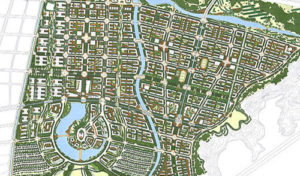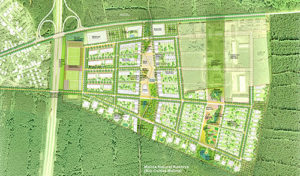 Climate change and dwindling global resources are challenging the professional practice, demanding new design and planning approaches that achieve more with less. This rich volume for designers, architects, planners, policy makers and academics alike explores the current paradigm shift and illustrates how new thinking can convert investments in urban infrastructure, land use and development into resilient and enduring support systems for human and environmental prosperity.
(in German) Regenerative Spaces: Guiding principles and practices of sustainable spatial development
This is a guide to an unprecedented urban transformation, squarely focused on action. It is built on successful urban sustainability trends, emerging infrastructure directions, renewable energy applications and related new approaches to urban planning and the design of cities.
(in English & Italian versions)